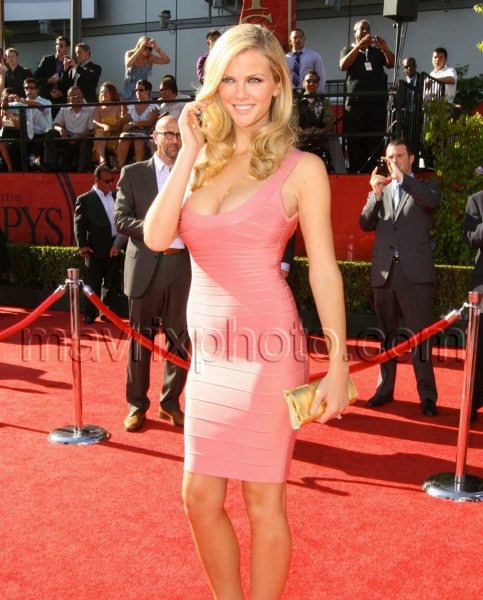 2010 ESPY Awards Nokia Theatre
American sports stars and Hollywood celebs alike came out to Los Angeles' Nokia Theatre L.A. Live for this year's ESPY (Excellence in Sports Performance Yearly) Awards.
Sports Illustrated Magazine swimsuit model Brooklyn Decker showed off her curves in a tight pink Herve Leger bandage dress (a favorite amongst curvy women everywhere) and "Twilight" starlet Ashley Greene, decked out in a red-orange mini dress with tube top, happily waved to photographers as she arrived.
Other stars to make it out to the annual awards show, which highlights the American sports network ESPN, was cool man Samuel L. Jackson, Hollywood heartthrob Zac Efron and family man Mark Wahlberg.