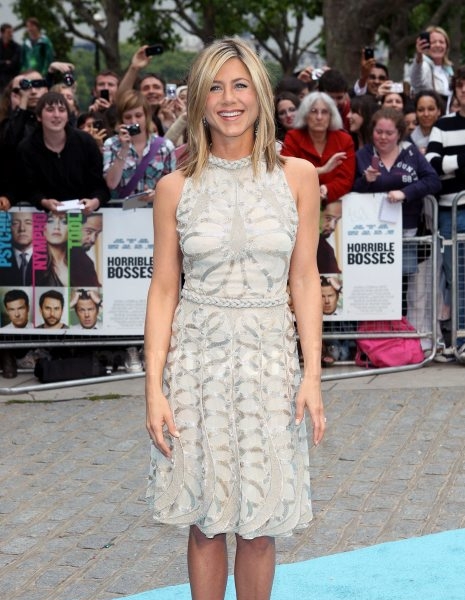 Horrible Bosses London Premiere
Jennifer Aniston breaks away from the LBD for the London premiere of Horrible Bosses. The actress looked striking in a silver frock as she walked the red carpet.
Jen not only stepped away from her usual wardrobe choice of the little black dress but always stepped away with her usual role choice in this movie playing something very different to the usual American Sweat-heart role… and it sounds like she had a lot of fun with it.