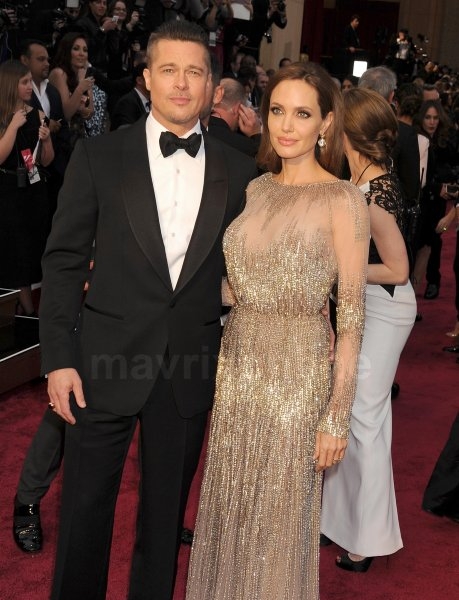 Brad And Angelina 2014 Oscars Red Carpet
The glitz and glamour could be found in every corner of the red carpet area as celebrities arrived for this year's Oscars ceremony at the Dolby Theatre in Hollywood tonight. The stars were out and shining bright as they arrived for one of the most anticipated Academy Awards ever.
Angelina Jolie looked as elegant as ever in an Elle Saab gown as she arrived with Brad Pitt. Nominee Sandra Bullock looked gorgeous in a navy Alexander McQueen gown. Olivia Wilde and Elsa Pataky showed off their baby bumps in beautifully designed gowns as they arrived with Chris Hemsworth and Jason Sudeikis, respectively. Other celebrities showing their glamour on the red carpet included Amy Adams, Kristen Bell, Jessica Biel, Cate Blanchett, Bono, Kristin Chenoweth, Leonardo DiCaprio, Jennifer Garner, Anne Hathaway, Kate Hudson, Jared Leto, Matthew McConaughey and Camila Alves, Will Smith and Jada Pinkett Smith, Meryl Streep, Channing Tatum with Jenna Dewan-Tatum, Kerry Washington and Naomi Watts.