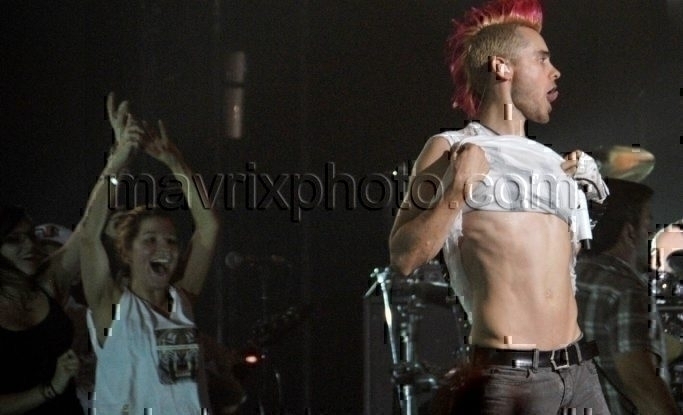 30 Seconds Do Miami
Jared Leto may have been suffering from a sore throat but that didn't stop him and his band, 30 Seconds To Mars, from putting on a fantastic show last night in Miami at the Fillmore.
The actor turned full time rock star treated the gals in the crowd to a flash of his perfectly chiseled abs,  also got a huge part of the crowd up on stage with him at the end of the show during Kings and Queens and singled out one lucky 10 year old boy to sing with him earlier in the night.
Hope you get your voice back soon Jared!