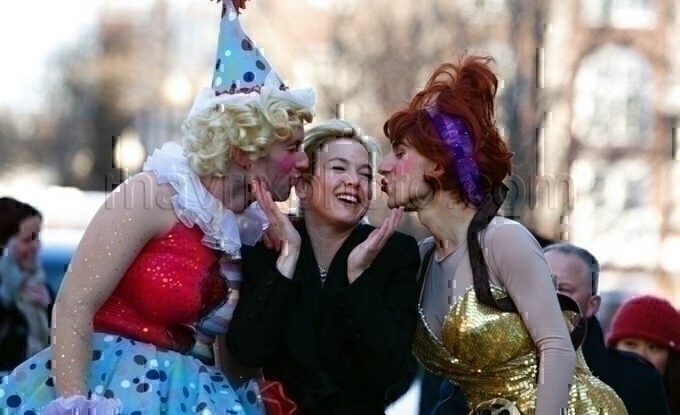 Renee Zellweger is Woman of the Year
Renee Zellweger is this year's Woman of the Year recipient at Harvard University's Hasty Pudding Awards tradition. Part of her duties was to lead a parade through the streets of Cambridge, which she did with two of the club members.
She actually looks like she's having a blast! Then again, how could you not have a good time with a bunch of guys dressed up in drag surrounding you? It's impossible not to be grumpy with that much glitter around.