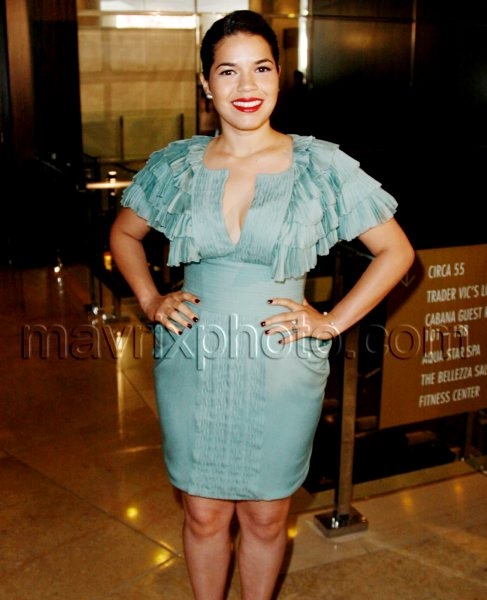 America Ferrera 25th Annual Imagen Awards
"Ugly Betty" beauty America Ferrera looked stunning last night in a turquoise ruffle detailed cocktail dress while at the 25th Annual Imagen Awards.
America, who is of Honduran heritage, was joined by her fiance director Ryan Piers Williams at the event which honors positive portrayals of Latinos and Latino cultures in entertainment.
The happy couple, who worked together on Ryan's film "The Dry Land", were both nominated for an Imagen Award.  America was recognized with a Best Actress nomination for her work in "Our Family Wedding" and Ryan's "The Dry Land" was up for Best Picture.