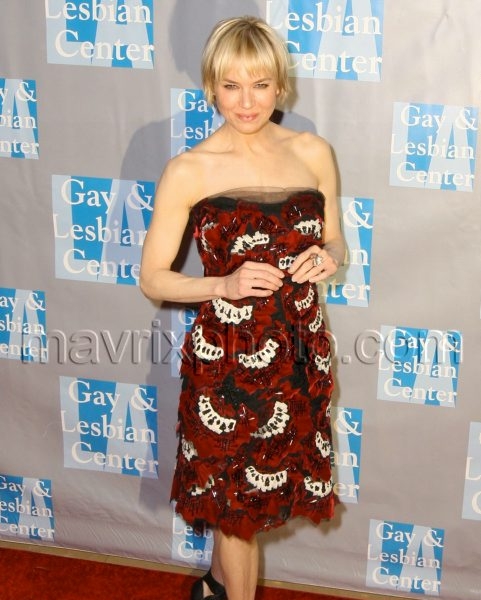 An Evening with Women
Renée Zellweger, Pink and Sarah Silverman were amongst those who walked the red carpet for 'An Evening with Women" last night.
The event celebrates "Art, Music & Equality" and was held at the L.A. Gay & Lesbian Center. The event was hosted by Gina Gershon and featured musical performances by Linda Perry and Heart.
Here's and interesting tid-bit for you……..according to reports Renee has recently added to her repertoire of talents by starting to write songs after being inspired by her latest film "My Own Love Song"! I wonder what her style is?