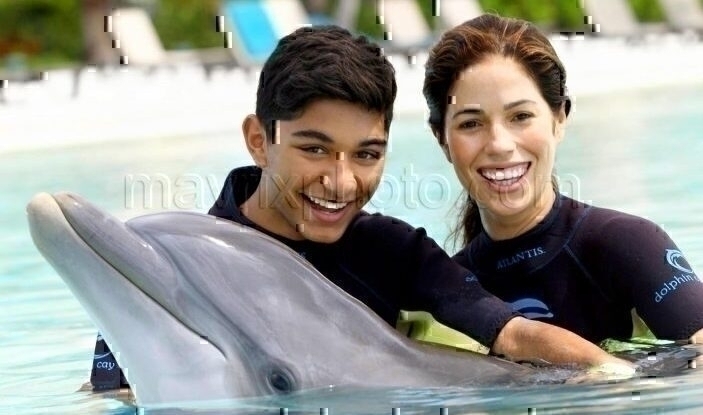 Ana Ortiz at Dolphin Cay Atlantis
Atlantis Paradise Island must be some kind of magical resort, because every time I see pictures out of that place the scenery is amazing. If staying at this place means I get to hang out with sea lions and play with dolphins, you can go ahead and sign me up right now.
Ugly Betty stars Ana Ortiz and Mark Indelicato filmed scenes for the show (and partying a little), and the other day the duo got to swim with dolphins at Dolphin Cay.  Color me jealous, because that's something I've always wanted to do (hint, hint: Christmas is coming up…). The best part? They didn't even have to leave the resort — all of that stuff is right there for people who stay at Atlantis!
Ana Ortiz and Mark Indelicato