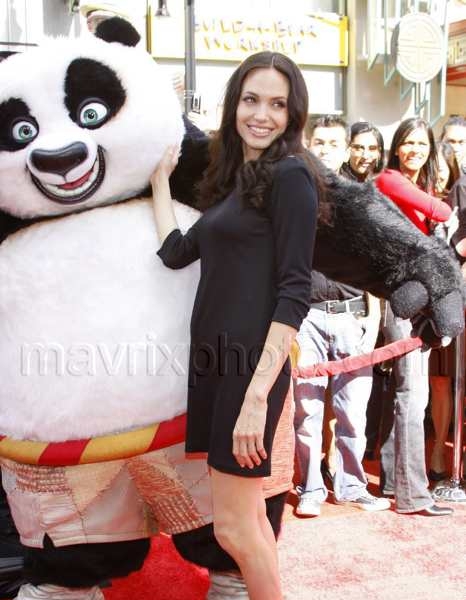 Angelina Jolie at Kung Fu Panda DVD Release Party
Angelina Jolie went to the DVD release party for Kung Fu Panda and the premiere of its companion adventure story, Secrets of the Furious Five at Grauman's Chinese Theater yesterday, and she looked flat-out amazing. Wiki tells me she's 33-years-old, but she looks like she's in her 20s. Plus, she has like 200 kids…it's not fair to the rest of us for her to be as hot as she is!
Who'd have thought Jon Voight would have such attractive offspring?