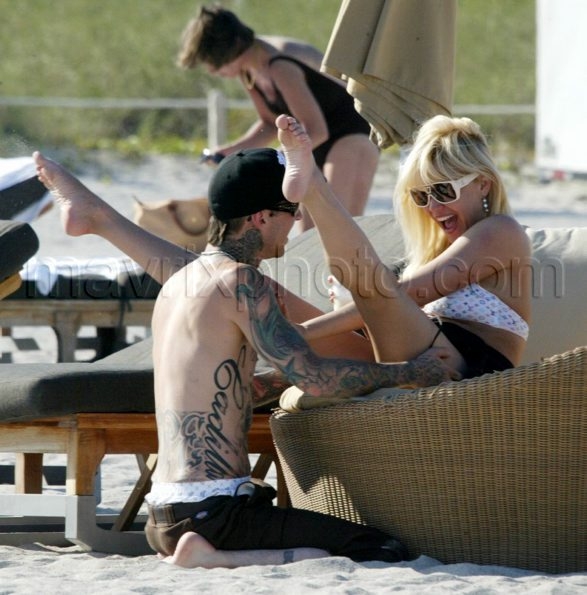 Are Travis Barker and Shanna Moakler Back Together for Good?
It's reported that Shanna Moakler and Travis Barker are planning to wed again, nearly a year after their divorce was finalized. The two have reportedly been nearly inseparable since Barker survived a horrible plane crash late last year. Moakler, a former Playboy model, said:
"We would like to renew our vows and have another wedding. It's not so much about the wedding but about having a celebration of each other and getting through all the crazy things we've been through. When you almost lose a loved one, it makes you appreciate the things you took for granted."
I'm totally behind their reunion…as long as there's a reality show to go with it!