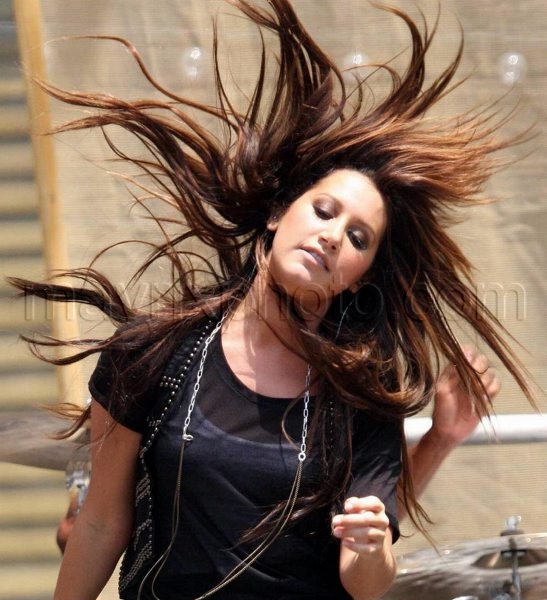 Ashley Tisdale Performs Live at The Grove
You know, Ashley Tisdale has a whole lot more hair than I thought she did, and she flopped it all around yesterday as she performed songs from her new Guilty Pleasure CD at The Grove shopping center in LA.
She was greeted by a ton of fans, and I'm told her set was amazing. It looks like she isn't all autotune and studio magic…The Tiz can actually sing!