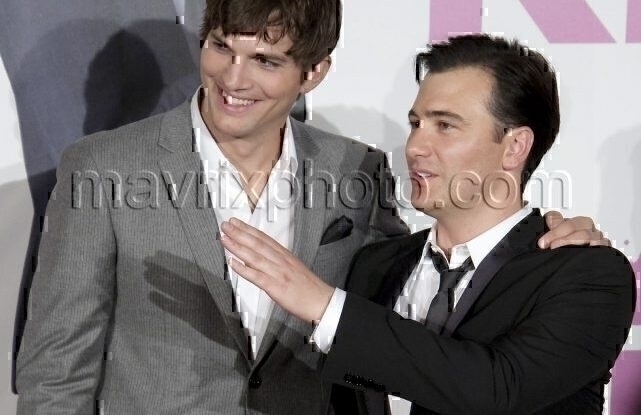 Ashton Kutcher 'Killers' Sydney Premiere
Twitter king Ashton Kutcher got in to the Aussie spirit during the Sydney premiere of his latest flick "Killers" co-starring Katherine Heigl.
Ashton played around with a rugby ball and seemed to have a great time with his director, Robert Luketic of "Legally Blonde" and "The Ugly Truth" fame, whom Ashton was reportedly introduced to by his wife Demi Moore at the Playboy Mansion.
In the action, romantic comedy Ashton and Katherine play newlyweds who suspect their neighbors are hired assassins.