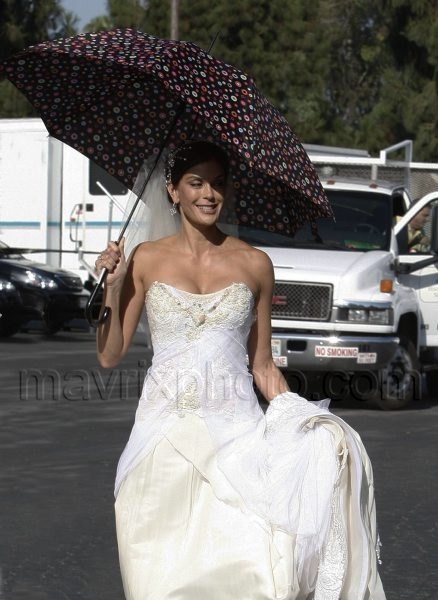 Snaps From the Desperate Housewives Set
Terri Hatcher's character on Desperate Housewives must be getting married soon (or at least having one of those marriage dream sequences), because she was wearing a wedding dress while filming on the set yesterday. I kind of hope it's fake, because I'm not a huge fan of that dress. At all.
Whatever the scene is about, it must be pretty big because all of the major stars of the show were around, including Marcia Cross, Eva Longoria, Drea Di Matteo, Felicity Huffman, Doug Savant (my personal fav) and Kyle McLaughlin.