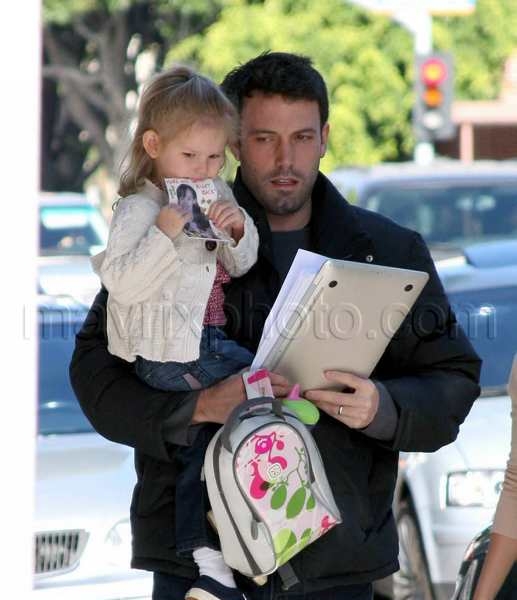 Ben Affleck is the Hottest Dad EVER
Ben Affleck and Jennifer Garner are probably two of the best parents in Hollywood. Every time I see pictures of Violet, she's smiling like a happy little kid. Yesterday was no exception, either.
Ben didn't just take Violet to preschool yesterday, he volunteered in her class for the entire time that she as there! That's something that regular people do!!! Totally awesome.
Plus, I have to say that fatherhood is agreeing with Ben. His career has been doing really well lately, and he's looking hotter than ever. Love him!