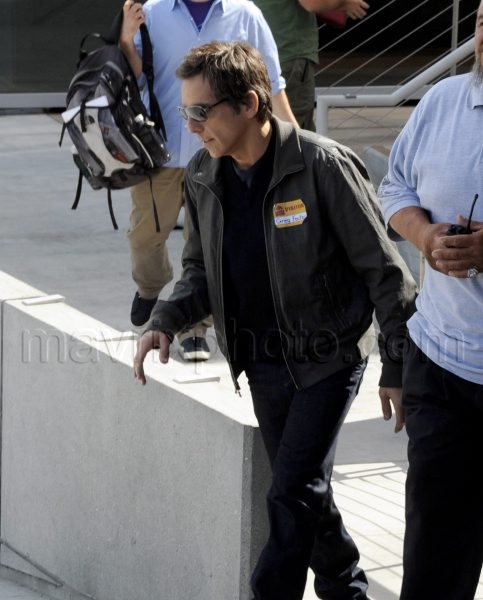 Ben Stiller is a Focker (Again!)
Ben Stiller was hard at work yesterday filming the latest Focker installment, Little Fockers. I never realized how short he was until I saw these pictures of him standing next to some crew members. I did a substantial amount of Google research, which said that he's 5'7″. That's like, Tom Cruise short!
The camera may add 10 pounds, but it also adds several inches!