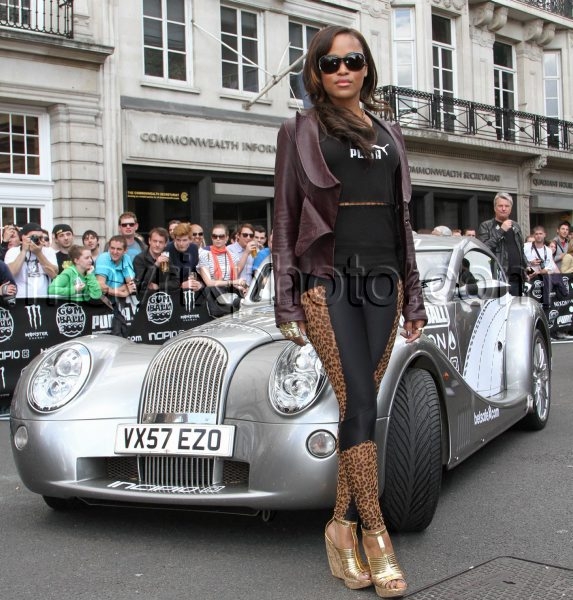 Gumball 3000
Singer Eve and Jade Jagger pose at the start  of the 11th Annual Gumball 3000 in London.
The rally, which kicks off in London and will see participants race through the streets of Amsterdam, Copenhagen, Stockholm, Boston, Quebec City, Toronto ends in New York City.
The good spirited race prides itself on not keeping timing scores and acts more as a showcase for high-end sports cars an novelty automobiles.