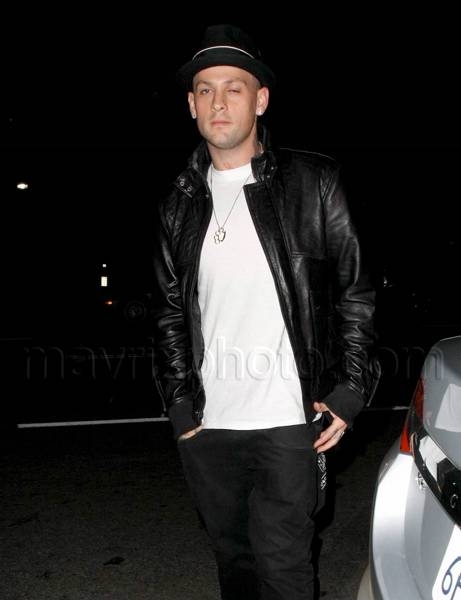 Benji Madden at Bar Deluxe
Aw, is little Benji Madden sad?
Word on the street says that Benji Madden is desperate to get back with Paris Hilton. Desperate. Don't ask me why, because I can't tell you. I don't know what he sees in that skuzz nugget.
Apparently, Joel Madden and Nicole Richie have been trying to set him up with anyone they can get their hands on. They've tried models and actresses, but none of them seem to catch Benji's attention like Paris did. They guy has it bad for her, which is cute (until you realize that we're talking about Paris Hilton here).
He's even reportedly been out on dates with Britney Spears! Nicole and Joel must be throwing everything at poor Benji, because if Britney Spears is not the proverbial kitchen sink, I don't know what is.
What everyone needs to be focusing on is Benji's style, not his love life. If Nicole and Joel spent half as much time on making him look good as they do setting him up on dates, maybe he'd already be married. I mean, look at this picture! It's like a depressed clown gave birth to Johnny Cash's baby or something. What's up with the shoes? And the word "dreadful" doesn't even begin to describe those pants! Ugh!