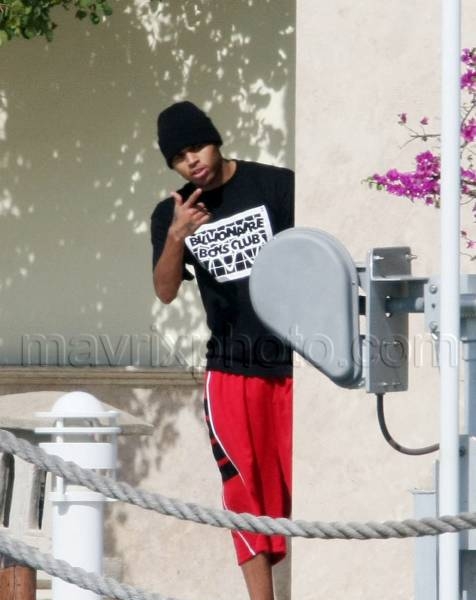 Billionaire Boys Club
Chris Brown spent yet another day enjoying himself on the waterways of Miami today. This time sporting a 'Billionaire Boys Club' t-shirt!
Chris has been spotted having fun both day and night in South Beach following news of his reunion with Rihanna.   Rihanna is choosing to stay out of the lime-light for now.