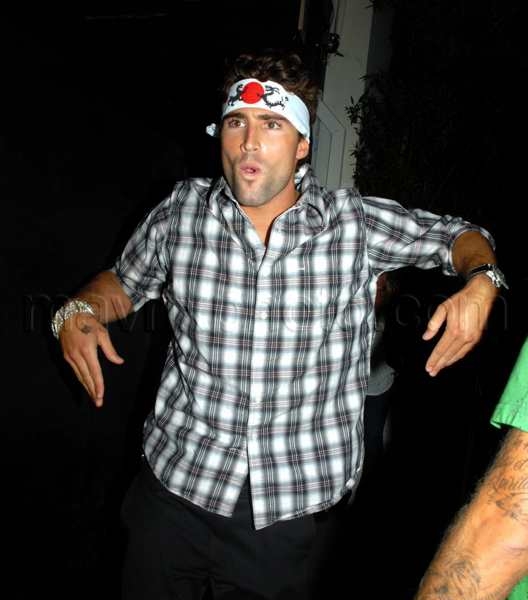 Brody Jenner is Really, Really Annoying
The photographer who caught Brody Jenner in this shot had to be very, very quiet. In this picture, you see him in his natural habitat: the sidewalks of Hollywood late at night. Unfortunately, the photog sneezed, catching the wild-eyed Jenner off guard. Instantly, he snapped into the crane pose from The Karate Kid, ready and eager to attack.
Thankfully, the photographer knew how to distract him. He whipped out some of his father's money from his pockets and threw it in the opposite direction. Jenner, unable to resist the scent of money he didn't earn, went running after it with plans of spending the loot on items like bling, more obnoxious headbands and booze (also known as the socialite trifecta).