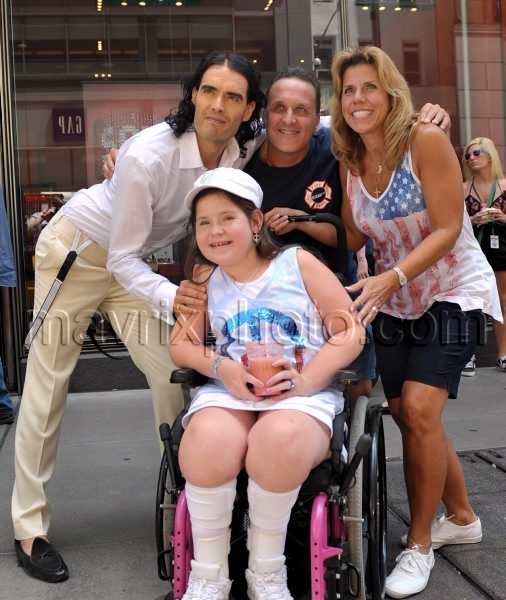 Brand Fan
Russell Brand makes a young fan's day as he takes time out on the set of his new film "Arthur" to spend time with her.
Brand chatted with the girl and her parents, posing for photos, signing her hat and giving her a big kiss on the cheek.
How sweet, now I am officially a Brand fan!