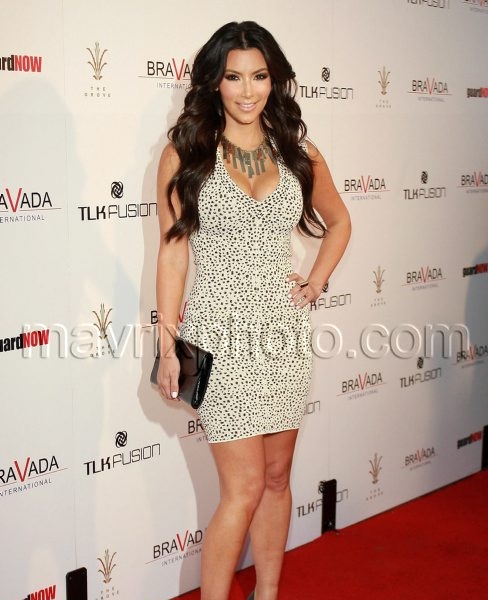 BRAVADA / Muscle Flex Red Carpet Event
Kim Kardashian showed off her incredible figure in a sexy studded dress at the BRAVADA / Muscle Flex red carpet launch party yesterday. The shindig was held at Whisper Restaurant and Lounge in The Grove shopping center.
There have been a TON of celeb events at The Grove lately — I guess that's probably the best place to go if you want to see some stars!