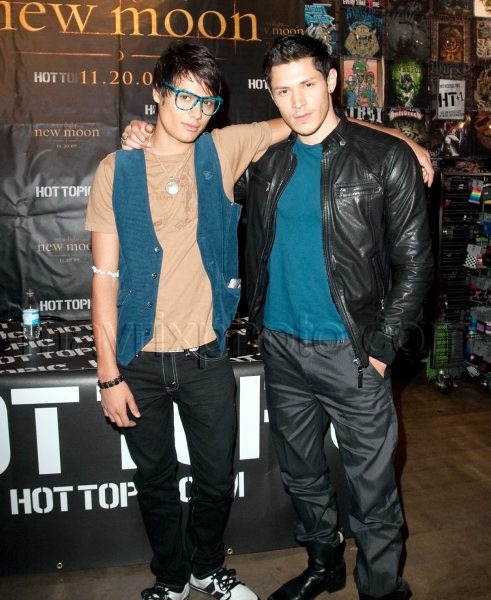 New Moon Actors Whip Up A Fan Frenzy
Kiowa Gordon, the actor who plays the role of Embry Call, and Alex Meraz, who plays a hot-tempered werewolf named Paul in New Moon, appeared at Dadeland Mall yesterday to sign autographs and answer questions from over 1,000 fans in Miami.
Wow, that's a lot of people. If the teen and tween crowd are already lining up like that for autographs, imagine how well the movie is going to do at the box office!