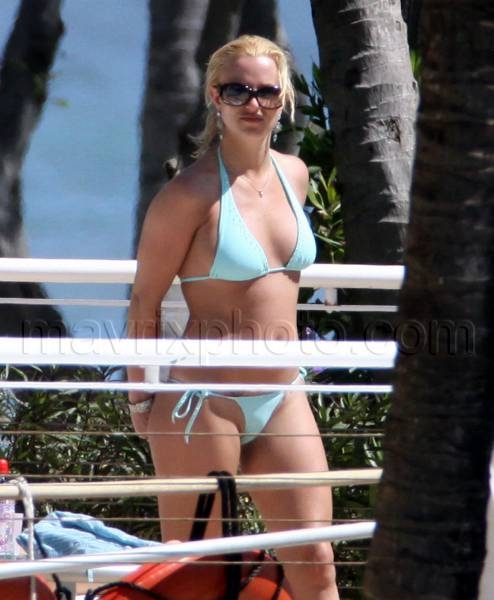 Britney (and her body) Are Back!
Britney Spears spent the day with her two sons at the pool in her luxury hotel in Miami today. She chilled in a pale blue bikini with pals and swam in the pool with her kids. The kids got teary in the afternoon and she had to take them back into the hotel for a nap (look at her being a good mom!). Afterwards she had a manicure and pedicure poolside. Britney is in between concerts for a couple of days and was accompanied by several assistants and hotel security. Britney looked great in her bikini – back to her old self.
I'm so happy to see her make her grand comeback!