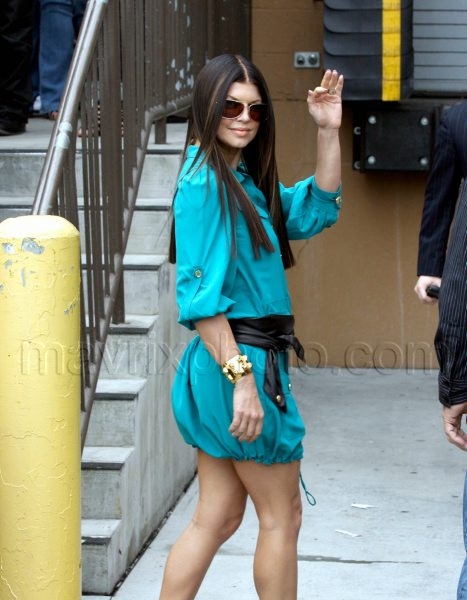 Fergie Goes Shopping
Fergie went shopping at The Grove yesterday, showing off her recently dyed hairdo. I think it's a little dark for spring (or maybe I'm just really excited about the prospect of warm weather), but overall I'm a pretty big fan of it.
Fergie was at Nordstrom for a  special appearance, where she promoted her new shoe collection (named…wait for it…Fergie). Wearing a blue dress with a black belt that almost seemed to match her long locks, Fergie was all smiles as she strolled and waved to the cameras. The namesake footwear line fully captures the multi-faceted aspects of Fergie's life as an award-winning singer, songwriter and actress.