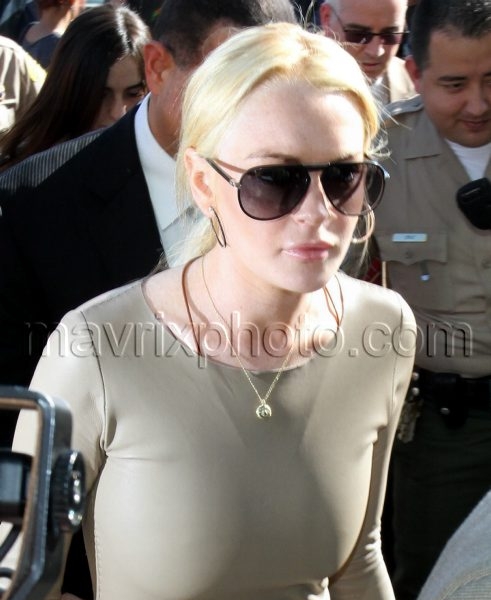 Lohan In Leather
Lindsay Lohan was back in court today, the question is…. what's the biggest news? Her beige leather dress or the news that the judge was upset that his recommended sentencing was already leaked in the media and postponed the hearing til the 25th March.
According to reports, on the 25th La Lohan will have the choice to either plead guilty or no-contest in the alleged necklace theft case ….. both these options would however include jail time (possibly three months) but most say she won't go for either or those.
There's also another court date looming in April…. this one is probation violation which again could see jail time for Lindsay!