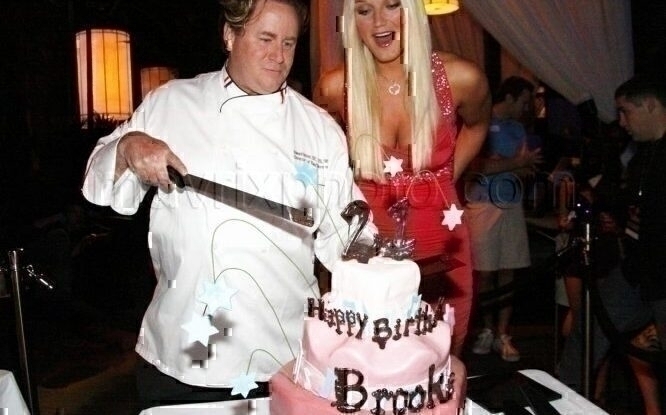 Brooke Hogan Celebrates her 21st Birthday (Again)
Last weekend, Brooke Hogan celebrated her 21st birthday with her family (sans Linda) at PURE in Las Vegas. Of course, one birthday party is never enough (I tend to celebrate for at least a week, myself), so she headed out to Atlantic City.
Last night, Brooke partied at The Pool at Harrah's Atlantic City. I've never been to AC (I'm more of a Niagara Falls gambler), but from what I can tell by the pictures the place looks pretty sweet. They even made her another birthday cake!