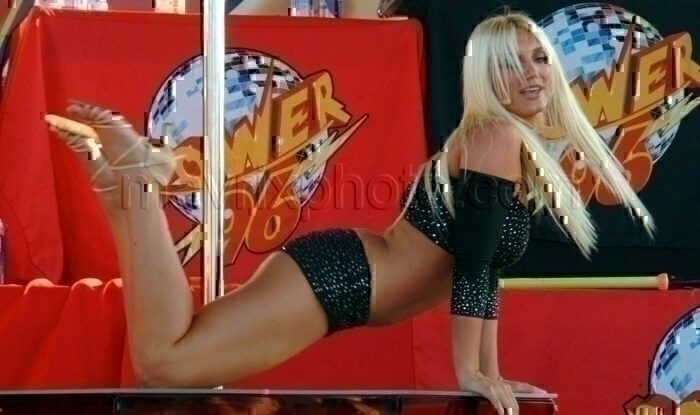 Brooke Hogan Performs Live
Brooke Hogan performed live yesterday during the Calle Ocho Festival in Miami's Little Havana while her dad, Hulk Hogan, looked on with girlfriend Jennifer McDaniel. After the performance, Brooke took some time to pose with her dad and sign autographs for fans (which was a nice thing to do, considering how tired she must have been).
I've never been to a Brooke Hogan concert, mainly because I hate large crowds of people and only listen to music that was made between 1978-2001, but judging by the looks of these pictures it's a pretty fun event to go to. Look at all those backup dancers! And is that a stripper pole? Perhaps a Carmen Electra Signature stripper pole? One can only hope.