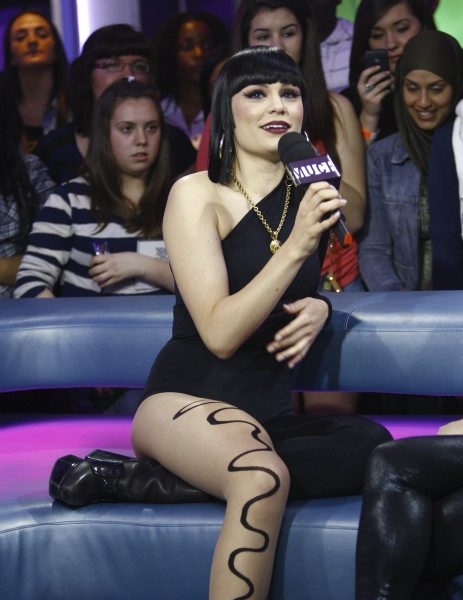 Jessie J Much Music Toronto
Wearing a black unitard with one black leg and a white one with a black squiggle down the front, singer Jessie J performs and answers questions during an appearance on "Much Music." in Toronto.
Jessie appeared to be having a great time during her question-and-answer session, making silly faces for the cameras and showing off her "Stand Up" tattoo.
Seems 23 year old Jessie could be Britain's latest and most popular export!