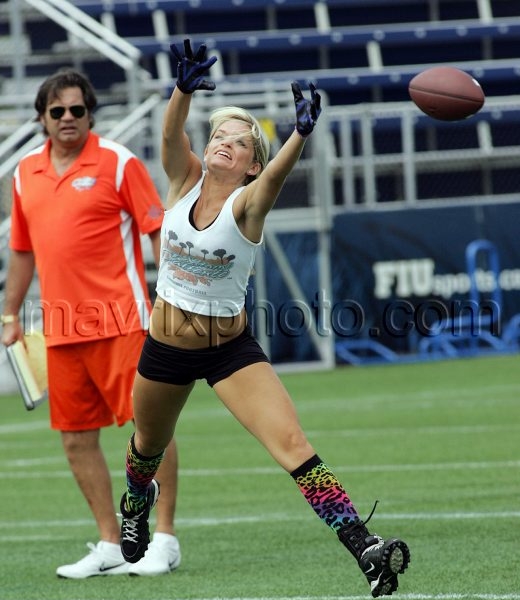 Caliente Tryouts
Today the lovely ladies of South Florida got their chance to tryout for the Miami Caliente!
Part of the Lingerie Football League, the beauties donned hot-pants and cropped tops to show what they got… but that's not all, these girls mean business!
They were really put through their paces, you don't make the team just for having a pretty face…. although that helps of course… but you gotta know how to BRING IT! And these ladies don't leave you in you any doubt that they sure know how.