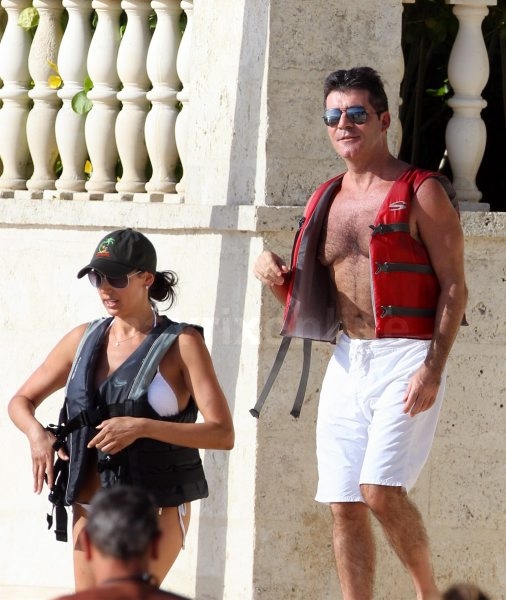 Simon Cowell Expecting Baby With Lauren Silverman
It's reported that entertainment mogul Simon Cowell is expecting a baby with married NYC socialite Lauren Silverman who is reported to be 10 weeks pregnant. According to reports, 53 year old Cowell and 36 year old Silverman began their romance a year ago after Lauren ended her relationship with her estranged husband, real estate mogul Andrew Silverman. Lauren and Andrew had been long friends with Cowell and had even enjoyed holidays together in the past few years.
"Lauren loves Simon, she says that she wants to marry him. And with the baby, she's going the right way about it! But I think this could be really good for Simon," said a friend of Lauren.  According to friends, Simon and Lauren have been seeing each other for at least a year and have even been spotted viewing houses together in L.A. earlier in the year.
In these images you can see Simon and Lauren in Barbados where they vacationed in December of 2011. In a 2009 interview Cowell stated in reference to having children, "God, no. I couldn't have children. If I had them here drawing on the walls I'd go nuts. With kids, you've got a routine you can't escaper from. You've got to be up at a certain time. Got to listen. When all you want to do is sit in a corner thinking." By contrast in an April interview, Cowell stated, "I do like kids. I'm just not sure I'd be any good for the first six months. I don't think I'd adopt because I'd rather have my own. I've have to say I'd like a little girl."