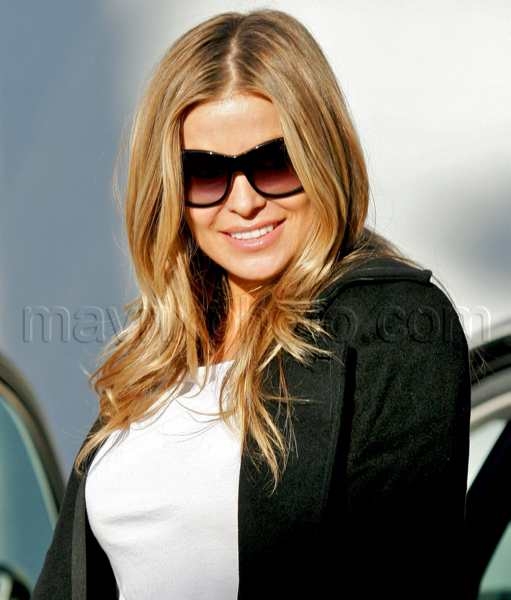 Carmen Electra's Fiance Deserves an Award
Carmen Electra went shopping for boots on Melrose yesterday, and she managed to drag her fiance, Rob Patterson, with her. Get this: he stayed the entire time! That's really going above and beyond the call of duty, especially since she tried on several different pair.
Whenever I go shopping and bring a guy along, he usually sits on a bench somewhere and sighs REALLY loudly whenever I walk by, so that I know how bored he is. I had one guy sigh so much, I thought he was going to hyperventilate.
But Rob doesn't even look that bored. I guess when your future wife is the designer of stripper poles and stripper pole related workouts, you kind of have to choose your battles.