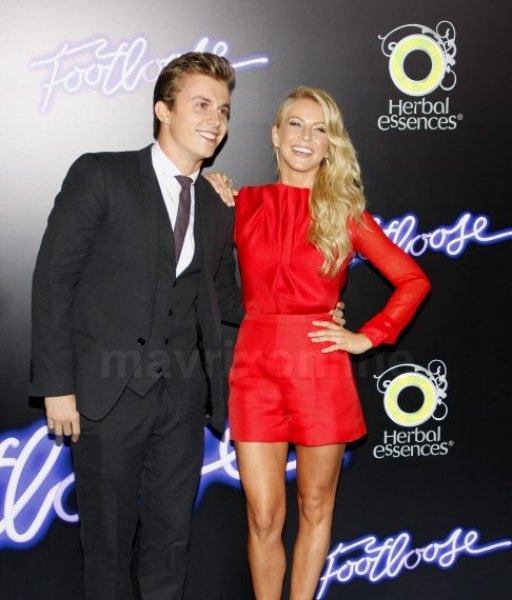 Julianne Hough & Kenny Wormald Get Down At The Los Angeles Footloose Premiere
The new Footloose reboot kicked off it's premiere in Los Angeles where stars Kenny Wormald and Julianne Hough posed for photos at the Regency Village Theatre.
The former Dancing With The Stars cast member wore a wonderful scarlet romper that popped as much as her pretty blue peepers.
Her co-star, Wormwald, might be the new kid on the block, but he certainly held his own, posing for photos and charming fans with his electric smile.
Footloose is a reboot of the 1984 film of the same name starring Kevin Bacon where a big city kid comes to a small town that's outlawed dancing and challenges their ideals. Although the music, dancing and clothing has been updated for 2011 audiences the story remains the same.
Check out the Footloose trailer here: