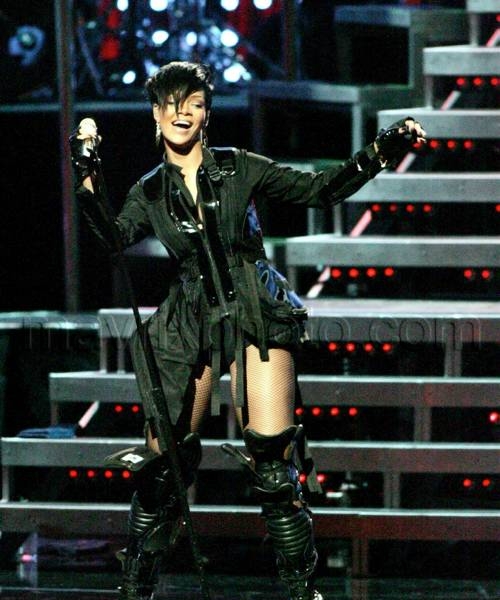 Snaps from the Pepsi Smash
Last night was the Pepsi Smash Super Bowl Bash presented by VH1 and the NFL. The event hosted by Jerry O'Connell helped to kick off Super Bowl weekend, which I'm totally looking forward to. The last time the Steelers won the Super Bowl was a few years ago, and I ended up rioting in the streets with a bunch of drunk townies. Good times.
Anyway, I actually managed to catch some of the Pepsi Smash last night, while I was flipping between that Gordon Ramsay show and a Grey's Anatomy rerun. Rihanna was amazing! I couldn't tell if she was lip synching or not, but it didn't really matter. She's obviously uber talented.