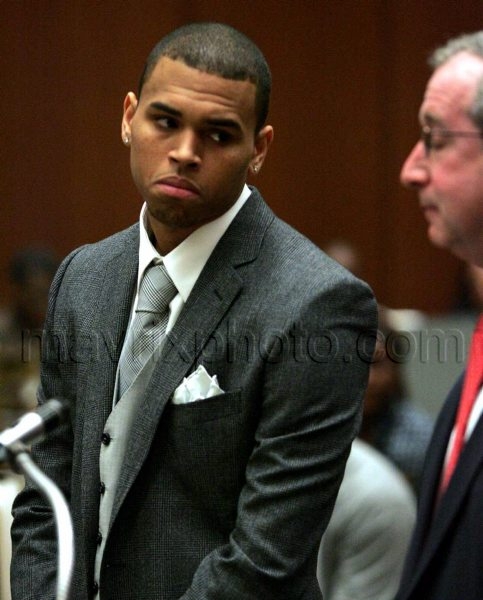 Chris Brown Goes to Court
Today was a big day for Chris Brown. This afternoon in California, he attended his arraignment hearing at Los Angeles County Court. Brown was charged today by the LA District Attorney's office with felony counts of assault and making criminal threats in connection with a February incident in which his girlfriend allegedly was physically attacked. He entered no plea at all, instead requesting a continuance until April.
Brown has been free on $50,000 bail since his arrest on Feb. 8.
According to various reports, Brown "wants to avoid a trial at all costs because the picture of Rihanna taken one day after the incident — which has not been seen anywhere publicly — is unbelievable."
Tragic.