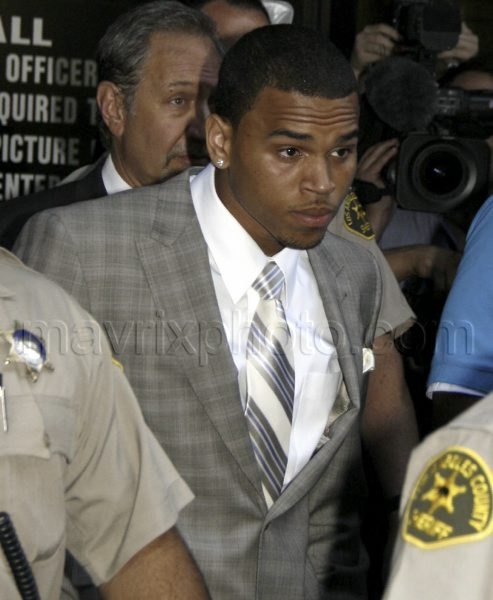 Chris Brown Pleaded Guilty!
Well color me surprised, because I definitely didn't see this one coming! Chris Brown has pleaded guilty to assaulting Rihanna, and now he's got to spend 180 days doing community service in his home state of Virginia. So, the next time you're driving through the state (I just did last week), wave to the people you see on the side of the road in orange jumpsuits picking up trash. You may just be waving at Chris Brown.
Of course, that's not all of his punishment. He'll also be on probation for five years, and he has to stay at least 50 yards away from Rihanna at all times. If he breaks any part of his probation, he'll be making toilet wine and radiatior grilled cheese sandwiches in jail for four years. Rihanna never had to testify.