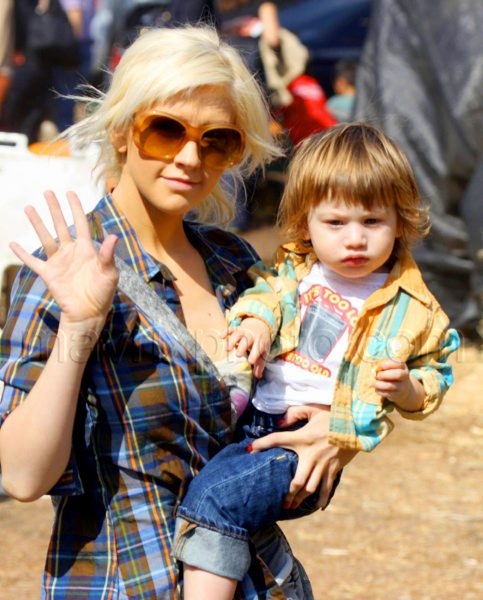 Christina Aguilera Goes Pumpkin Hunting
Christina Aguilera and her family hit the pumpkin patch today, and I'll be damned if that baby of hers doesn't look more and more like his father every day. The kid is definitely not the by-product of a tryst with the mailman, I can tell you that much, but he doesn't look much like Christina at all.
Speaking of Christina, I LOVE that she toned things down a bit. She's almost unrecognizable without a half pound of red lipstick and bronzer sitting on her face, but she's prettier in these pictures than I've seen her in a long time. She should fire her makeup artist and keep this trend going, for sure.
In semi-related news, I'm kind of excited to see more pics of celebs and their kids at the pumpkin patch. Last year, Gavin Rossdale showed up looking super hot, and Tori Spelling's husband brought his A-Game, too. Maybe we'll luck out this year, and one of them will show up sans shirt. Wishful thinking? Definitely.