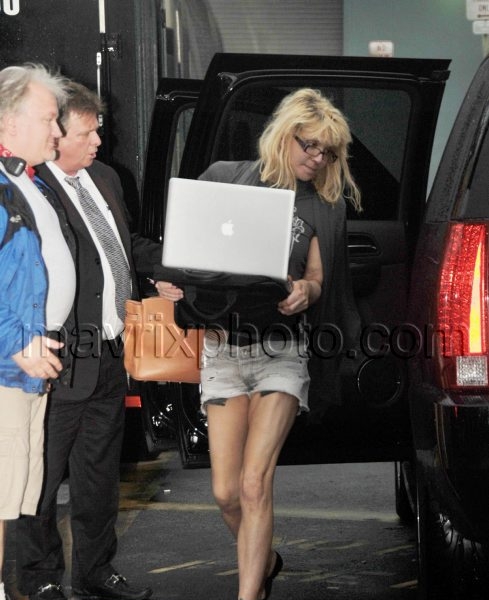 Courtney Laptop Love
We spotted the one and only Courtney Love out and about in the rain in South Beach today.  The Hole frontwoman looked very attached to her laptop as she left her chauffeur driven suv wearing a fishnet bodystocking underneath her tshirt and short shorts and headed for the Fillmore Miami Beach where she is performing with the band tonight.
Have a great show Courtney, hope the torrential rain made it a sell out for ya!