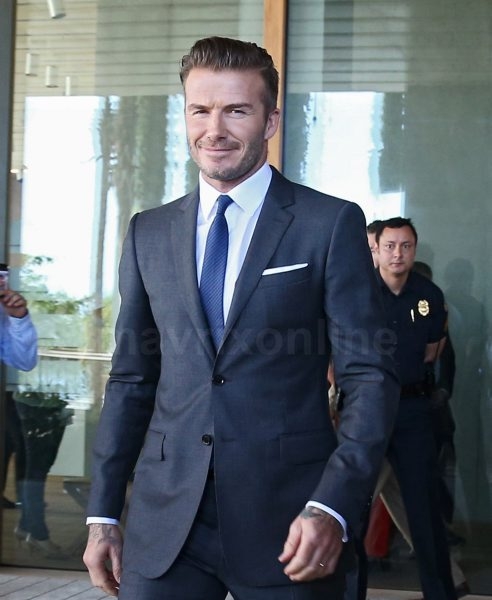 David Beckham Chooses Miami For His MLS Team
David Beckham along with Major League Soccer Commissioner Don Garber and Miami Mayor Gimenez announced today that he has exercised his option for an MLS expansion team and has chosen Miami the city to host his new club. Beckham's XIX Entertainment management agency, which includes business partner and long-time friend Simon Fuller, will partner up with MLS and local officials to finalize a deal for a world-class soccer stadium.
"From the beginning of my career in England to today in Miami, my journey has always been driven by my incredible passion for the game," said Beckham. "Miami is a vibrant, diverse community that thrives of the same type of energy that fuels the international appeal of soccer, and I look forward to a dedicated, long-term partnership with this dynamic city and Major League Soccer. My experience with the Galaxy is what convoked me that I wanted to one day own an MLS team and it is thrilling to now see that dream coming true."
Beckham and his representatives plan to build a stadium for the new team and continue to have productive conversations with Mayor Gimenez and the Miami-Dade County Commission regarding a world-class stadium for the community of Miami. Beckham has pledged that he will not seek County or City funds for the contraction of the stadium.
Beckham and Fuller will finalize the remainder of the ownership group over the next several months. "I can remember so well my discussions with David back in 2007," said Fuller. "The vision was for David to play in America and to help the sport that he loves to grow in popularity. It was central to our plans that one day David would own his own team. Here we are, February 2014 in Miami, the dream is now a reality and the commitment to grow the sport that he loves continues."