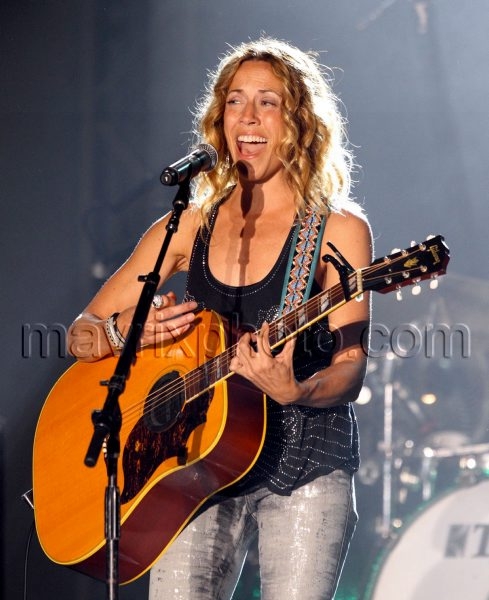 Sheryl Crow perfoms at Atlantis Live!
Songstress Sheryl Crow wowed the Atlantis Live audience this Memorial Weekend at Atlantis Paradise Island in the Bahamas with a concert showcasing her fusion of rock and pop.
Thousands of guests at Atlantis were treated to a live performance of her hits including "Everyday is a Winding Road", "If it Makes You Happy" and "Soak Up the Sun"…..which apparently she did. She told the audience she'd had a wonderful time on the island, swimming in the resorts amazing pools and with Dolphins.
Sheryl, who certainly doesn't look her 48 years, proved that she's still got the moves and the vocal chops to stay on top of a constantly changing music industry.  Dressed in a shiny black top and jeans, Sheryl's blond locks and newly tanned skin- thanks to glorious sunshiny weather- glistened under the stage lights.
The audience went absolutely wild when Sheryl came on stage and screaming fans were up on their feet as the blond beauty started off with her chart-topping hit, "A Change Would Do You Good." What's next for Sheryl? Well, she's about to kick off her summer tour and she has a scheduled album release for July.