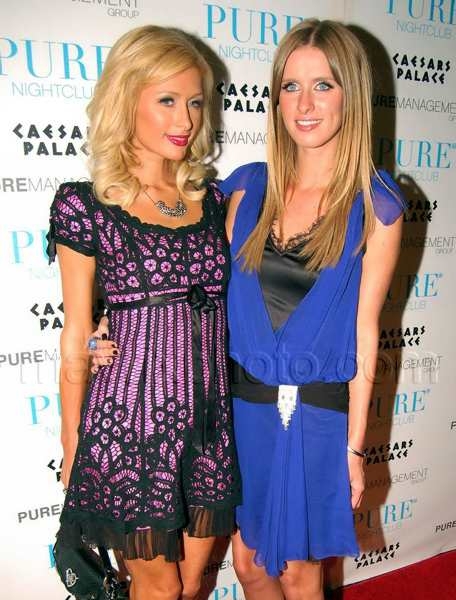 Happy (belated) Birthday, Nicky Hilton!
Nicky Hilton's 25th birthday was yesterday, and I totally missed it. Don't get all high and mighty, though…so did you! On Saturday the Hilton clan had a hoedown (HA! See what I did there?) at Pure Nightclub. Paris and Uncle Fester Benji Madden were also there to celebrate.
First of all, I really thought that Paris was significantly taller than Nicky…but they look about the same height in these pictures. Also, if Paris starts looking any more like a Barbie doll, Mattel is going to sell her for Christmas. She's even got the faraway look in her eyes! It's creepy.