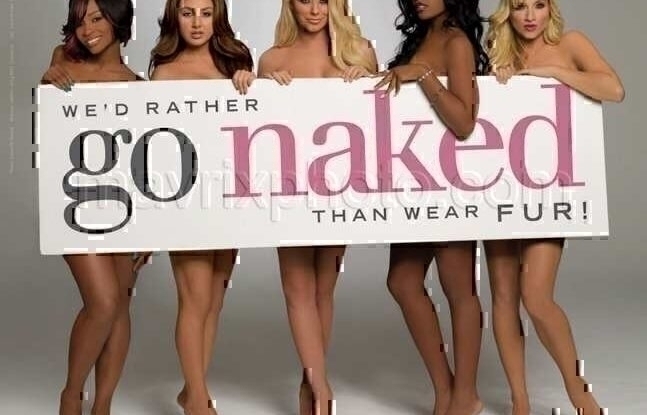 Danity Kane Bare All for PETA
So you know how D. Woods and Aubrey O'Day were kicked out of Danity Kane during the last episode of Making the Band? Well, apparently PETA didn't get the memo.
The animal rights organization is running a new ad campaign featuring P. Diddy's girl group…including the two that are no longer part of the band. Aundrea (second from the left) said:
"Any time we would see people wear it we'd be like, ' Gosh why'd they wear that? That's so sad. That was a living animal at one point.'"
Well jee-whiz golly gosh darnit! That quote was a little too Sarah Palin-ey for me, but the cause is a decent one. Go PETA!