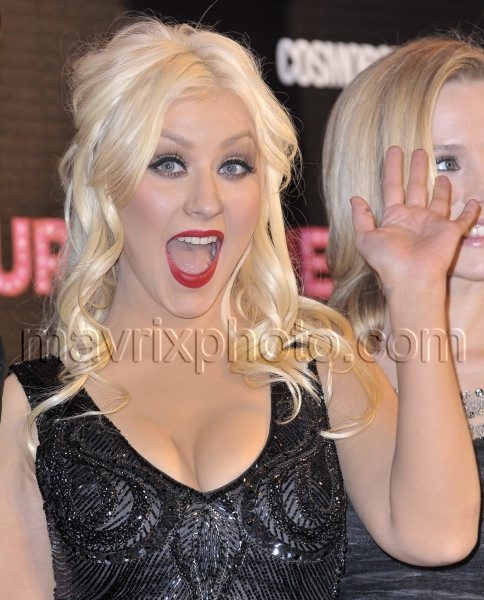 Burlesque Madrid Premiere
Looking even more beautiful at the red carpet premiere of her musical Burlesque than at the photo call earlier in the day, Christina Aguilera dazzled at Madrid's Callao Cinema with co-star Cher.
Battling it out for the best black ensemble Oscar winning Cher and Christina both looked great in their own special way…Xtina playing up her curves and Cher showing off her still amazing legs and midriff through a sheer top.
And if jet-setting around Europe to promote her debut film wasn't enough, Christina will be beamed all around the UK in due time when she pairs up with X Factor finalist Rebecca Ferguson during a celeb duet on the popular reality show.