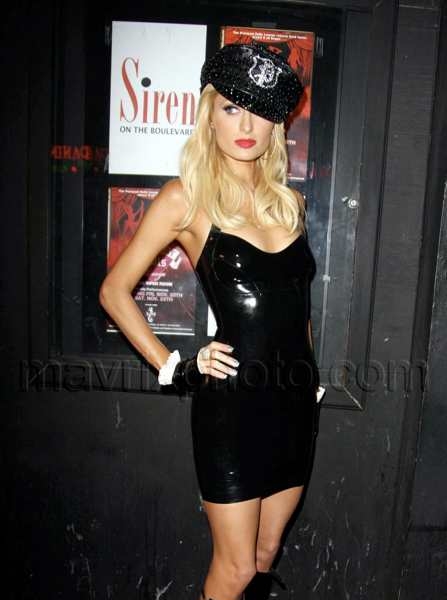 Oh, Paris. Paris, Paris, Paris…
I saw these pictures of Paris Hilton at the official opening of the Pussycat Dolls Lounge at The Viper Room in LA last night, and one phrase came to mind:
Oh my.
It's like a dominatrix and somebody with a latex fetish got together and created that outfit in a dungeon somewhere in Transylvania. The hat has sparkles! It has a big glittery 'P' on it, presumably for Paris, but it might be for the Pussycat Dolls (though I doubt it). This leads me to believe that she had it specially made for the occasion.
At some point, Paris was thumbing through a catalog, saw that hat and said to herself "I simply must have that hat. It needs something to give it a little pop, though. Something to make it personalized, so nobody will steal it. A giant 'P' in rhinestones should do the trick!"
I won't even get started on the shoes, because I don't have the words. Oh, Paris. You never cease to amaze.