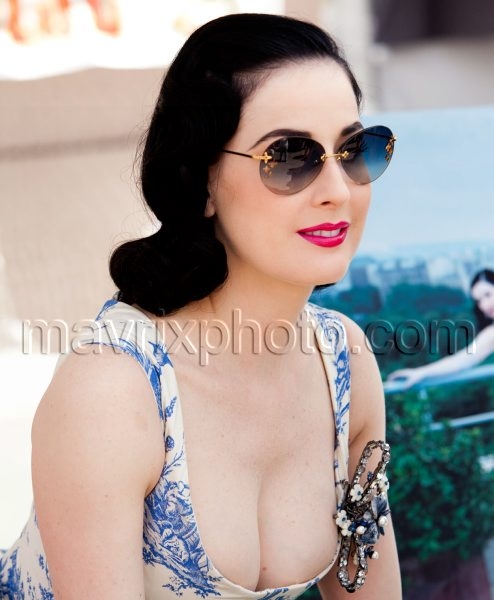 Dita Von Teese Works It Out (AGAIN)
Somebody give Ms. Dita Von Teese three snaps in a Z-formation, because sister friend really outdid herself yesterday at her book signing. I've never seen her look anything less than completely flawless, but that Vivienne Westwood dress is absolutely stunning on her. Dita brings glamor and elegance with her wherever she goes, always.
Dita was signing and promoting her new book, Burlesque and the Art of the Teese, and I know a few chicks in Hollywood who could take a few notes from the master (though I won't name any names, I'm sure you could figure out my short list on your own!). The event took place during the VLV Rockabilly Weekender card show at The Orleans Hotel & Casino in Vegas.