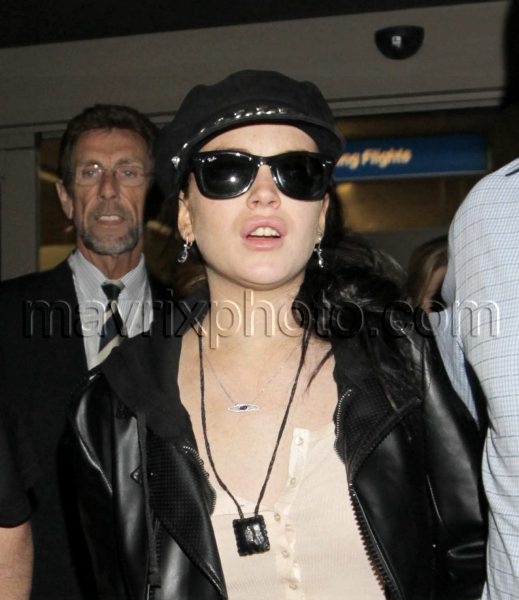 LiLo Lands at LAX
Lindsay Lohan got back into Los Angeles yesterday after a long flight from London.  Lohan's lips seem to be fuller following her 3-week trip to Europe, where she spent time in London (new reports are saying that she's considering moving there).
La Lohan also sparked a swine flu frenzy after a recent tweet on her Twitter account.  She tweeted that she felt "achy" and said one of her pals had already fallen ill with the disease and asked,  "What are the symptoms of Swine Flu?"   Lohan has been in Europe since reportedly failing to appear at her scheduled appearance at PURE nightclub in Las Vegas where she was due to launch the expansion of her 6126 premium leggings collection into a full clothing line. Wonder if the Swine Flu is the reason she couldn't make it?
Whatever her issue is, Swine Flu or otherwise, I hope she pulls out of it okay!