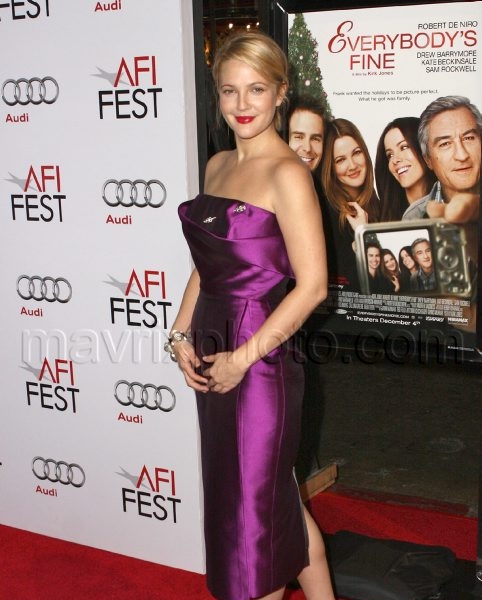 Drew Barrymore at AFI Fest 2009
Last night was the world premiere of Everybody's Fine at the AFI Fest 200, which was held at Gruman's Chinese Theatre. Drew Barrymore came out to show her support, as did Len Wiseman (woo hoo!), Kate Beckinsale, Kirk Jones and Robert De Niro.
How gorgeous is Drew's dress? The color is absolutely fabulous!