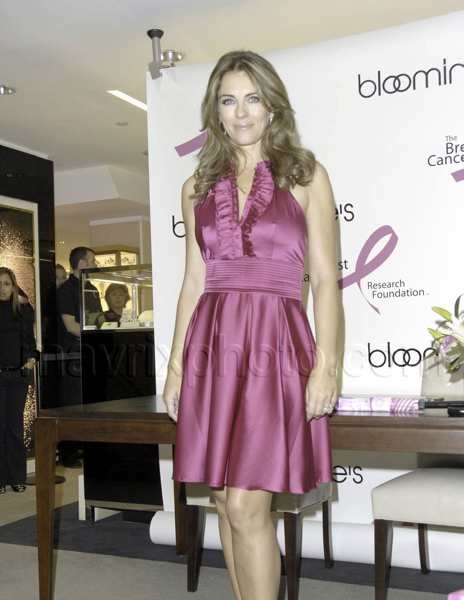 Elizabeth Hurley Stands Up to Breast Cancer
Elizabeth Hurley was at Bloomingdale's yesterday to promote the Pink is the New Black campaign. For the entire month of October, Bloomingdale's will be illuminated in pink to celebrate and bring awareness to National Breast Cancer Awareness month.
It's been a while since I've done this, but I'd like to give mad props and a shout out to Liz Hurley for supporting such a fantastic cause. More celebrities should follow in her footsteps!