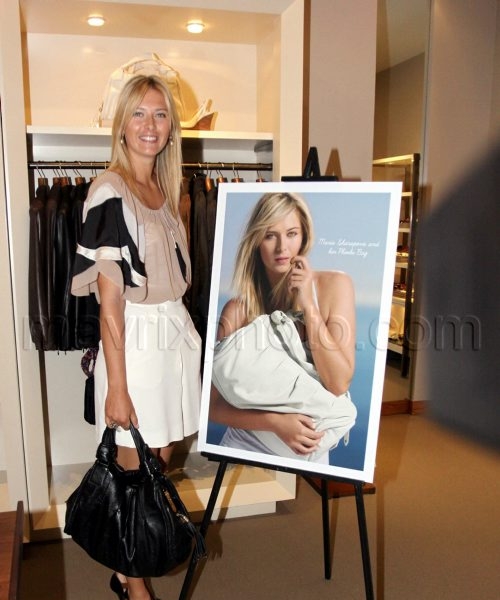 Maria Sharapova is Everywhere
If I wanted to right now, I'm not sure that I could get away from Maria Sharapova (not that I'm complaining). She seems to be a pretty hot commodity these days, with endorsement deals practically lining themselves up for the tennis champion.
Today, the face of the Cole Haan Spring 2009 collection Cole Haan Sporting Wear met her fans at an autograph signing event at the Village of Merrick Park in Coral Gables, FL. Not surprisingly, a ton of people showed up for the shindig.