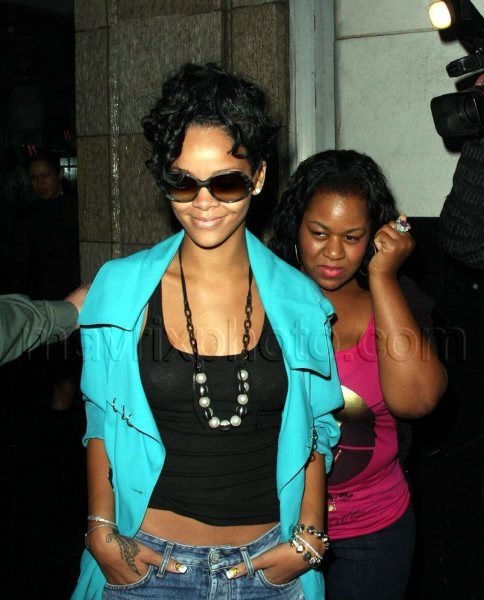 Rihanna Isn't Very Sneaky
Rihanna went out to dinner at Katsuya in LA last night, and even though she left through the side door (Duh! Everyone knows that you're supposed to go out the back!), a bunch of photographers caught up with her.
Still, she was uber nice and smiled for everyone. As an added bonus, she looked super cute.
Love her!