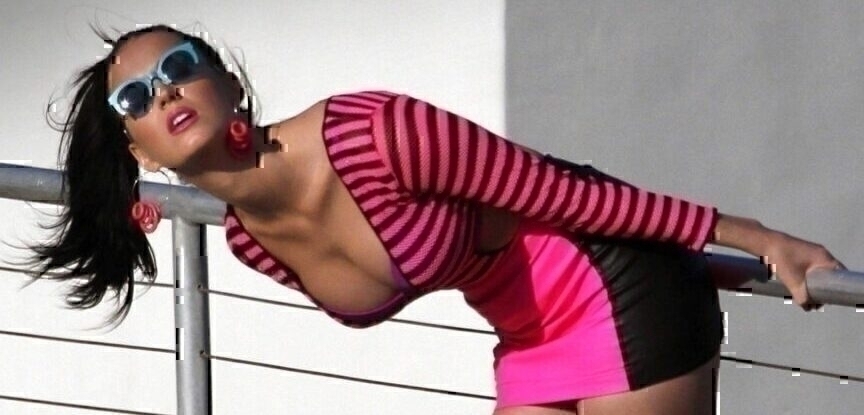 Exclusive! Katy Perry PVC Photoshoot Miami
Katy Perry took to a rooftop yesterday for a photo shoot looking red hot wearing a short pink PVC skirt, matching pink bra with sheer top, sky high blue heels and a pink ring shaped like a pair of sunglasses.
The pop superstar quenched her thirst as she sipped a Corona beer through a straw in the hot Miami sun in-between shots.
Looks like Birthday Boy Russell Brand is one lucky guy having wife Katy around today!